Alternative Treatments for Borderline Personality Disorder
Early interventions that focus on clinical case management and psychiatric care, and not necessarily on individual psychotherapy, are effective for young patients with borderline personality disorder (BPD), new research suggests.
Findings from the Monitoring Outcomes of Borderline Personality Disorder in Youth (MOBY) trial also showed improved psychosocial functioning and reduced suicide ideation with these therapies.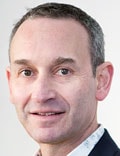 The results suggest that, contrary to common belief, psychotherapy is not the only effective approach for early BPD, lead author Andrew M. Chanen, PhD, director of clinical programs and services and head of personality disorder research at Orygen, Melbourne, Australia, told Medscape Medical News.
"We can say that early diagnosis and early treatment is effective and the treatment doesn't need to involve individual psychotherapy, but does need to involve clinical case management and psychiatric care," said Chanen, who is also a professorial fellow at the Centre for Youth Mental Health, the University of Melbourne.
The findings were published online December 15 in JAMA Psychiatry.
Extreme Sensitivity
Patients with BPD have "extreme sensitivity to interpersonal slights" and often exhibit intense and volatile emotions and impulsive behavior, Chanen noted. Many will self-harm, abuse drugs, or attempt suicide; the suicide rate among patients with BPD is 8% to 10%.
The condition is typically diagnosed in puberty or early adulthood, affecting about 3% of young people and a little more than 1% of adults.
Because of their aggression and interpersonal difficulties, patients with BPD are often discriminated against by health professionals and end up not getting treated, said Chanen.
Those who are treated oftenreceive individual psychotherapy, such as dialectical behavioral therapy (DBT). That type of therapy, which teaches healthy ways to cope with stress and regulate emotions, is very effective, Chanen said.
The MOBY trial examined three treatment approaches: the Helping Young People Early (HYPE) model, HYPE combined with weekly "befriending," and a general youth mental health service (YMHS) model combined with befriending.
A key element of HYPE is cognitive analytic therapy, a psychotherapy program focused on understanding problematic self-management and interpersonal relationship patterns. The model also includes clinical case management, such as attending to housing, vocational and educational issues, other mental health needs, and physical health needs.
In the second model, the psychotherapy of the HYPE program was replaced with befriending, which involves chatting with a patient about neutral topics such as sports and avoiding emotionally loaded topics such as interpersonal problems.
For YMHS plus befriending, experts trained in treating young people, but not specialized in treating BPD, were involved in managing patients.
"High Satisfaction"
Researchers randomly assigned 139 participants aged 15 to 25 years (80.6% women; mean age,19.1 years) with BPD to one of the treatment arms. Of these,128 (92.1%) were included in the intent-to-treat analysis.
The primary endpoint was psychosocial functioning, as measured by the Inventory of Interpersonal Problems Circumplex Version and the Social Adjustment Scale Self-report. Secondary endpoints included suicidal ideation, suicide attempts, nonsuicidal self-injury, depression, substance use, and treatment satisfaction.
The investigators reported group averages, but the study's noninferiority design did not allow for determining if one treatment had superior efficacy.
All groups improved significantly on the primary endpoint. At 12 months, there was a mean 28.91-point (23.8%) drop in interpersonal problems and a mean 0.55-point (19.3%) drop in social adjustment scores.
For secondary outcomes, mean improvements at 12 months ranged from 40.7% (17.64 points) on the depression scale to 52.7% (6.22 points) for suicide ideation.
"The only area where the treatment didn't really have an impact was substance use," said Chanen. "Satisfaction was high for all three interventions throughout the study and it's hard to improve on high satisfaction."
"Turns Things Upside Down"
That patients across all groups had marked and sustained improvements "in ways you wouldn't expect for BPD" supports the conclusion that the interventions had a true effect, Chanen said.
The results suggest early diagnosis and "a not very complicated treatment [will] drastically improve the lives of these young people," he added.
They also imply there are effective alternatives to psychotherapy, which many individuals in the field insist is the only way to treat BPD. "This study turns things upside down and says actually it's not. It's the basics of treatment that are important," Chanen said.
When a patient presents at the emergency department following a severe overdose, "it's a reflex" for clinicians to refer that person to a psychotherapy program. "The problem is, these programs are not plentiful enough to be able to service the needs of this group," Chanen noted.
On the other hand, the skills for clinical case management and psychiatric care "are available throughout the mental health systems," he added.
The researchers are planning another analysis to determine whether age and sex predict better outcomes in these patients with BPD.
Unique Contribution
Commenting for Medscape Medical News, John M. Oldham, MD, Distinguished Emeritus Professor, Menninger Department of Psychiatry and Behavioral Sciences, Baylor College of Medicine, Houston, Texas, said a "unique and important contribution" of the study is the focus on early intervention.
"The general standard approach in psychiatry and the diagnostic world has been to not even consider anything until after somebody is 18 years of age, which is a mistake because these kids can become quite impaired earlier than that," he said.
Oldham, who was not involved with the research, chaired the American Psychiatric Association workgroup that developed the 2001 evidence-based practice guideline for treating BPD, which recommended psychotherapy as the primary treatment. The guideline was last updated in 2005 ― and another update is currently being developed, he noted.
There is an emerging trend toward "good psychiatric management" that focuses on level of functioning rather than on a specific strategy requiring a certificate of training that "not many people out there have," said Oldham.
"You're not going to make much headway with these kids if you're going to be searching around for a DBT certified therapist. What you need is to bring them in, get them to trust you, and in a sense be a kind of overall behavioral medicine navigator for them," he added.
Oldham noted that although the primary study outcome improved between 19% and 24%, "that means three quarters of the people didn't improve."
He also pointed out this was only a 1-year trial. "Sometimes treatment for people with a personality disorder such as borderline takes a lot longer than that," Oldham concluded.
The trial was funded by the National Health and Medical Research Council. Chanen reports receiving grants from the Australian government's National Health and Medical Research Council during the conduct of the study and other support from the Helping Young People Early (HYPE) translational program outside the submitted work. He and another investigator co-founded and lead the HYPE clinical program, a government-funded program with continuous funding, and the HYPE translational program, a not-for-profit training program. Oldham reported no relevant financial relationships.
JAMA Psychiatry. Published online December 15, 2021. Abstract
For more Medscape Psychiatry news, join us on Facebook and Twitter.