College Cannabis Users Report Worsening Anxiety and Depression
There is a significant association between cannabis use and depression and anxiety in young adults, new research suggests.
Results from a survey study of college students showed that the mental health of those using cannabis worsened over a 5-year period.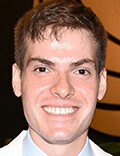 "A very crucial part of this study is the finding of a growing mental health impact, based on worsening screening scores for depression, anxiety, and psychological well-being," co-investigator Bernard Sarmiento, a medical student at the University of Central Florida, Orlando, told Medscape Medical News.
The findings were presented at the American Academy of Addiction Psychiatry (AAAP) 32nd Annual Meeting.
Commonly Used Psychogenic
After alcohol and tobacco, cannabis is the most commonly used psychogenic compound, said Sarmiento. In 2019, over 200 million people worldwide used the drug, with the highest prevalence among young adults.
Use in this population is also growing. Results from one study showed rates of cannabis use among US college students increased from 34% in 2014 to 44% by 2020.
Cannabis can impact cognition, balance, respiration, and the developing fetus, but there are also mental health effects, Sarmiento said. Chronic use is associated with psychotic and mood disorders, he added.
It can also lead to cannabis use disorder (CUD). One survey showed that 22 million people around the world are affected by CUD, with 22 years being the mean age of onset.
In the United States, cannabis is a schedule I controlled substance, with individual states deciding whether or not to allow it for medical use. To date, 37 states have done so. Of these, 18 states plus Washington, DC, also allow recreational use, Sarmiento noted.
In Florida, medical marijuana was legalized in 2017. The legislation allows cannabis use for certain conditions such as epilepsy, cancer, and HIV.
Researchers examined data from the Healthy Minds Study for 2015 to 2020 — the years surrounding the legalization in Florida. Launched in 2007 by the University of Michigan, Ann Arbor, this study regularly surveys a random sample of college students on a number of mental health issues.
The survey asked respondents about cannabis use in the last 30 days. It used the Patient Health Questionnaire-9 (PHQ-9) to assess depression, the General Anxiety Disorder-7 (GAD-7) to examine anxiety, and the Flourishing Scale (FS) to look at psychological well-being.
From the period of interest, there were more than 300,000 responses nationally and 20,000 in the state of Florida.
Concerning Results
Nationally, results showed significantly higher PDQ and GAD scores, indicating worse depression and anxiety; and lower FS scores, indicating lower self-esteem among cannabis users vs non-users (all comparisons, P < .001).
Scores for both cannabis and non-cannabis users worsened during the study. Today's college students face a number of stressors, such as possibly being away from home for the first time, being exposed to alcohol and drugs, and not having access to appropriate supports, the investigators note. It might also be that more of them are reporting mental health issues, they add.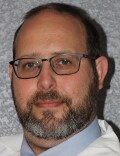 There is now less stigma surrounding mental illness, allowing students to feel "comfortable enough to admit to it in a survey," Sarmiento's mentor Ryan Hall, MD, associate professor of psychiatry, University of Central Florida, Orlando, told Medscape Medical News.
The investigators found cannabis use fluctuated somewhat from year to year but overall didn't increase significantly on a national level — hovering at about 20%. This may have been because the study did not extend for a long enough period, Sarmiento said.
He noted that Oregon, a state allowing recreational use of cannabis, did see an increase in cannabis use from 2012 to 2016. "It would be interesting in [the] future to expand the study to states like Oregon, Washington, and Colorado," where recreational use is permitted, said Sarmiento.
There was also a rise over time in the number of respondents meeting the threshold of moderate or severe depression or anxiety. "This can be concerning as people who are severely depressed and anxious, especially in situations like in college, can have mental health crises. And those concerns can be heightened during exams and paper writing," Sarmiento noted.
Scores among Florida college students "mirrored what we found at the national level," he added. However, in Florida, the female response rate was "way higher" than the male response rate at 70% vs the national average of 59.5%.
'Chicken and Egg Situation'
It's unclear if it is because students are depressed or anxious that they are using cannabis more, or if such use is making them more prone to those conditions.
"It's kind of a chicken and egg situation based on data we have, but it was interesting that cannabis users across all 5 years did have worse scores on all three scales," said Sarmiento.
Study limitations cited included its cross-sectional design, making it more difficult to assess for a causal linkage; the reliance on self-reports, and that it did not probe into the amount or frequency of cannabis use.
"So, someone who used to use it once a month may now be using it six times a month or daily, or is less worried about criminalization and so is reporting it more," said Hall. Also, the potency of the cannabis may be changing, he added.
"This is speculative, but people may be getting easier access to products with much higher concentrations of THC," tetrahydrocannabinol, the main psychoactive element of cannabis. That "could be translating into higher scores even if frequency of use is the same," Hall said.
In response to a meeting delegate's question, Sarmiento noted the study did not investigate whether study participants were taking psychiatric medication.
"A potential future study could look at how scores of cannabis users who receive treatment or counseling or take an anti-anxiety or antidepressant medication compare to cannabis users who didn't receive this intervention," he said.
Screening Needed?
Commenting for Medscape Medical News, Larissa Mooney, MD, aid that the higher depression and anxiety scores and lower psychological well-being scores reported by cannabis-using students in this study is "consistent" with emerging literature.
"Findings from this study highlight mental health concerns that may warrant screening or treatment intervention among college students who report cannabis use," said Mooney, who is president elect of the AAAP.
American Academy of Addiction Psychiatry (AAAP) 32nd Annual Meeting. Paper session IV. Presented December 12, 2021.
The investigators reported no relevant financial relationships.
For more Medscape Psychiatry news, join us on Facebook and Twitter