Decades-Long Delays in Cluster Headache Diagnosis Common
Almost 30% of patients with one of the most painful headache types experience childhood onset of the disorder but are not diagnosed until they are adults, new research suggests.
In a survey of more than 1600 participants, 27.5% of patients with cluster headache had pediatric onset. These patients also had a longer mean diagnostic delay than those with adult onset (11.1 years vs 6.2 years, respectively).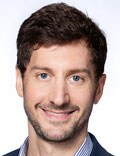 "A lot of children don't get diagnosed until they become adults. We really need to do something to get these patients diagnosed sooner," co-investigator Mark Burish, MD, PhD, assistant professor in the Vivian L. Smith Department of Neurosurgery, McGovern Medical School at the University of Texas Health Science Center at Houston, told Medscape Medical News.
The findings were published online November 28 in Headache.
Intensely Painful
Cluster headache is uncommon and one of the most intensely painful human conditions, yet it is not well understood.
Few large studies have been conducted and several characteristics such as pediatric onset have not been examined in detail, the investigators note.
For the study, researchers analyzed data from the Cluster Headache Questionnaire, which is the largest survey of patients with this disorder to date. The self-administered survey asks about symptoms, demographic characteristics, and medications, among other relevant issues.
Eligible participants (n = 1604) for the current analysis were at least 18 years old, had received a diagnosis of cluster headache, and completed at least 90% of the survey, which was available online between March 2016 and April 2018.
To validate participant diagnosis, one of the researchers interviewed a randomly selected sample representing 5% of the study population. Of the 81 participants who were interviewed for diagnostic validation, 79 (97.5%) met the full International Classification of Headache Disorders-3 diagnostic criteria for cluster headache.
There were no significant demographic or clinical differences between the validation sample and the rest of the population.
Episodic Frequency
Participants' mean age was 46.1 years, and 68.8% were men. Of the 10.5% who reported a family history of cluster headache, 75% had one positive family member and 23.2% had two positive family members.
Average age of cluster headache onset was 27.3 years, and the average diagnostic delay was 6.2 years. For the 27.5% of participants with pediatric onset, the mean diagnostic delay was 11.1 years.
The diagnostic delay was longer when onset was earlier in childhood.
Episodic cluster headache is defined by attack periods that are separated by remission periods of at least 3 months, while chronic cluster headache has remission periods of less than 3 months. Approximately 78% of the study population had episodic cluster headache.
Patients with chronic cluster headache were more likely to be women, have more attacks per day, and have higher depression scores.
The average number of attacks per year was 95.4 among participants with episodic cluster headache vs 301 among participants with chronic cluster headache. Average attack duration was 85.2 minutes.
Almost all (99%) participants had at least one autonomic feature. The most often reported autonomic features included conjunctival injection, nasal congestion, and miosis or ptosis.
In addition, oxygen and calcium-channel blockers were reported to be less effective in patients with chronic cluster headache.
Symptom Overlap With Migraine
Migraine is associated with light sensitivity, noise sensitivity, nausea, and vomiting, and clinicians often use these symptoms to diagnose this common headache type.
However, the study findings indicate that many patients with cluster headache have similar symptoms, Burish noted. "So, that is not a good way to distinguish between migraine and cluster headache," he said.
Pediatric-onset cluster headache also is associated with greater prevalence of nausea and vomiting. This overlap of symptoms may contribute to the diagnostic delay in children, said Burish.
However, the study results did reveal that while migraine tends to occur more often in women, cluster headache appears to be more prevalent in men.
Burish noted that the reason for this is unknown, but one hypothesis is that estrogen may protect against cluster headache.
Room for Improvement
Commenting on the findings for Medscape Medical News, Brian E. McGeeney, MD, a neurologist at Brigham and Women's Faulkner Hospital in Boston, Massachusetts, noted that there is little published research into pediatric cluster headache and commended the investigators for their work.
He added that the study's relatively large sample sized enabled a more detailed analysis than previous smaller studies.
McGeeney, who was not involved with the research, pointed out that the 10.5% prevalence of family history of cluster headache among respondents was a little higher than the prevalence shown in smaller studies. This underscores that family history of cluster headache is not rare, he said.
"It must be kept in mind that the large sample analyzed may be different from a representative sample of all those with cluster headache," McGeeney added.
Patients with a greater burden of cluster headache may be more likely to seek out advocacy organizations or participate in surveys. "Nevertheless, a lot of useful epidemiologic information has been shown," said McGeeney.
The findings also suggests ways to improve clinical practice, he added.
"Pediatric healthcare providers need to be aware that cluster headache exists in the pediatric population," said McGeeney. "Often, pediatric neurologists state they have never seen a child with cluster headache, whereas studies like this suggest they may be failing to diagnose."
Overall, he added, the study underscores the need for timely diagnosis.
The study was funded by Autonomic Technologies and Clusterbusters. Burish was an unpaid medical adviser for Praxis Precision Medicines, and the University of Texas Health Science Center at Houston, his employer, received a fee for his services. Burish has also been an unpaid consultant for Beckley Psytech Limited, which donated to the Will Erwin Headache Research Foundation, which provides research funding to Burish in compensation for his services. McGeeney is a medical adviser for Clusterbusters, a patient advocacy group.
Headache. Published online November 28, 2021. Abstract
Follow Erik Greb on Twitter: @MedscapeErik.
For more Medscape Neurology news, join us on Facebook and Twitter.
Content Source: https://www.medscape.com/viewarticle/964986?src=rss