Long NFL careers increase the risk of developing ALS however, what's the game?
National Football League players are nearly four times more likely to develop amyotrophic lateral sclerosis (ALS) than men in the general population, with long-term players at greatest risk, a new study shows.
The findings are the latest to show increased ALS risk in some professional athletes, although the exact cause remains unknown.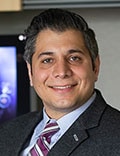 "The four times increased rate of ALS in these athletes implies that three out of every four cases of ALS in these athletes is somehow related to the fact that they are professional football players," study investigator Daniel H. Daneshvar, MD, PhD, assistant professor at Harvard Medical School, Boston, Massachusetts, told Medscape Medical News.
The research didn't reveal why players were at increased ALS risk. However, Daneshvar said one possibility could be players' exposure to traumatic brain injury (TBI) and repetitive head impacts (RHIs), a hypothesis that at least one other prominent ALS researcher disputes.
The study was published online December 15 in JAMA Network Open.
Common Denominator
The study included 19,423 former and current athletes (aged 23-78 years) drafted into the NFL between 1960 and 2019 who played at least 1 game in the league. Researchers identified ALS cases and deaths from reviews of public records and media reports.
During the study period, researchers confirmed ALS in 55 players, although they note it's possible there were additional cases that were not reported in the media, which could mean the real case rate is higher. Eight of those players did not play a game in the NFL and nine were drafted before 1960, leaving 38 for the analysis. Of these individuals, 28 died from the disease.
Incidence and mortality rates were significantly higher than those reported among US males in the general population (standardized incidence ratio, 3.59; 95% CI, 2.58 – 4.93; standardized mortality ratio, 3.94; 95% CI, 2.62 – 5.69).
Results also show that those with longer NFL careers had higher ALS risk. Players who developed ALS played an average of 7.0 years, 56% longer than matched players without ALS, who averaged 4.5 years of play (OR, 1.2; P ≤ .001).
There was no significant difference based on age, race, players' positions, place of birth, or body mass index at the onset of their NFL career.
The study is the largest to examine the issue of ALS in professional football players, but it's not the first. Research published in 2012 by researchers from the Centers for Disease Control and Prevention showed a fourfold increase in mortality from ALS among these athletes.
High ALS mortality rates have also been documented in professional soccer players. Another study, published in 2019, showed ALS is more common in NFL players than in those who play professional baseball in the US.
"Studies now show that soccer players and military veterans and football players all have higher rates of ALS, but baseball players do not," Daneshvar said. "The common denominator between the groups with higher ALS rates is head impacts."
Other Factors at Play?
Commenting on the study for Medscape Medical News, Jeffrey Rothstein, MD, PhD, said that beyond the finding of increased ALS risk among NFL players, the study offers little new information on the disease.
"Within that sport, it might suggest that there is a higher chance of developing ALS, but beyond that it actually doesn't tell you much more," said Rothstein, director of the Brain Science Institute and director of the Robert Packard Center for ALS Research, both at Johns Hopkins University.
It also provides no direct evidence that RHI or TBI cause ALS, Rothstein added. Other variables, such as genetics, family history, smoking, alcohol consumption, diet, and even pesticides applied to grass fields or chemicals used in the artificial turf used in many NFL stadiums could influence players' increased risk for the disease.
"If they haven't tested some of those variables, who's to say it's brain trauma that led to it?" Rothstein asked. "I'm not saying it couldn't, but this study doesn't allow you to say that."
Testing those other variables is something Daneshvar plans to do next in these players, who he noted do have frequent exposure to RHI and a greater risk of concussion compared with the general public.
"Because we found that the cohort had a higher risk of ALS than the general population, something unique to this cohort likely increases ALS risk," he said. "Additionally, the finding that years of professional play was associated with ALS status suggests that a factor related to how long a person plays professional football is associated with ALS risk. Being a professional football player alone is not the only important factor."
The study was funded by the National Institute of Neurological Disorders and Stroke, National Institute on Aging, Department of Veterans Affairs, and others. Daneshvar and Rothstein have disclosed no relevant financial relationships. Full disclosures for all study authors are included in the article.
JAMA Netw Open. Published online December 15, 2021. Full text
For more Medscape Neurology news, join us on Facebook and Twitter
Content Source: https://www.medscape.com/viewarticle/964853?src=rss