More Evidence Ties Antipsychotics to Increased Breast Cancer Risk
New research provides more evidence that antipsychotics that raise prolactin levels are tied to a significantly increased risk for breast cancer.
The relative risk for breast cancer was 62% higher in women who took category 1 antipsychotic medications associated with high prolactin levels. These include haloperidol (Haldol), paliperidone (Invega), and risperidone (Risperdal). Additionally, the risk was 54% higher in those taking category 2 antipsychotics that have mid-range effects on prolactin. These include iloperidone (Fanapt), lurasidone (Latuda), and olanzapine (Zyprexa).
In contrast, category 3 antipsychotics which have a lesser effect on prolactin levels were not associated with any increase in breast cancer risk. These drugs include aripiprazole (Abilify), asenapine (Saphris), brexpiprazole (Rexulti), cariprazine (Vraylar), clozapine (multiple brands), quetiapine (Seroquel), and ziprasidone (Geodon).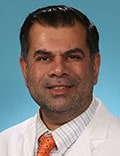 While the "absolute" breast cancer risk for these drugs is unclear, "we can make the case that high circulating prolactin levels are associated with breast cancer risk. This follows what is already known about prolactin from prior studies, notably the nurses' health studies," Tahir Rahman, MD, associate professor of psychiatry, Washington University School of Medicine, St. Louis, Missouri, told Medscape Medical News.
"We don't want to alarm patients taking antipsychotic drugs for life-threatening mental health problems, but we also think it is time for doctors to track prolactin levels and vigilantly monitor their patients who are being treated with antipsychotics," Rahman added in a news release.
The study was published online December 3 in the Journal of Clinical Psychopharmacology.
Test Prolactin Levels
Using administrative claims data, the researchers evaluated breast cancer risk in women aged 18-64 exposed to antipsychotic medications compared with anticonvulsants and/or lithium.
They identified 914 cases of invasive breast cancer among 540,737 women.
Roughly 52% of the study population filled at least one prescription for a category 3 antipsychotic agent, whereas 15% filled at least one prescription for a category 1 agent; 49% of women filled at least one prescription for an anticonvulsant medication during the study period.
Exposure to all antipsychotics was independently associated with a 35% increased risk for breast cancer (adjusted hazard ratio [aHR], 1.35; 95% CI, 1.14 – 1.61), the study team found.
Compared with anticonvulsants or lithium, the risk for breast cancer was significantly increased for high prolactin (category 1) antipsychotics (adjusted hazard ratio, 1.62; 95% CI, 1.30 – 2.03) and for mid-prolactin (category 2) drugs (aHR 1.54; 95% CI, 1.19 – 1.99), with no increased risk for category 3 antipsychotics.
"Our research is obviously of interest for preventing breast cancer in antipsychotic-treated patients. Checking a blood prolactin level is cheap and easy" and a high level is "fairly simple to mitigate," said Rahman.
A Matter of Debate
Reached for comment, Christoph Correll, MD, professor of psychiatry and molecular medicine, Zucker School of Medicine at Hofstra/Northwell, Hempstead, New York, said, "The potential elevation of breast cancer risk depending on the dose and time of treatment with antipsychotic medications with varying degrees of prolactin-raising properties has been a topic of research and matter of debate."
This new study "adds another data point indicating that antipsychotics that are associated on average with a higher prolactin-raising effect than other antipsychotics may increase the risk of breast cancer in women to some degree," said Correll, who was not involved with the study.
However, he cautioned that "naturalistic data are always vulnerable to residual confounding, for example, unmeasured effects that could also at least partially explain the results, and the follow-up time of only 4 years (maximum 6 years) in this study was relatively short.
"Nevertheless, given availability of many different antipsychotics with varying degrees of prolactin-raising potential, in women requiring antipsychotic treatment, less prolactin-raising antipsychotics may be preferable," Correll said.
"In women receiving prolactin-raising antipsychotics for medium- and longer-term maintenance therapy, prolactin levels should be monitored," he added.
When an elevated prolactin level is detected, this should be addressed "either via dose reduction, a switch to an alternative antipsychotic that does not raise prolactin levels significantly, or the addition of a partial or full D2 agonist when the prolactin-raising antipsychotic should be continued based on individualized risk assessment," Correll advised.
This work was supported by an award from the Alvin J. Siteman Cancer Center; the National Cancer Institute and the National Center for Advancing Translational Sciences of the National Institutes of Health; the Taylor Family Institute for Innovative Psychiatric Research; and the Center for Brain Research in Mood Disorders. The authors have disclosed no relevant financial relationships. Correll has received royalties from UpToDate and is a stock option holder of LB Pharma.
J Clin Psychopharmacol. Published online December 3, 2021. Abstract
For more Medscape Psychiatry news, join us on Twitter and Facebook
Content Source: https://www.medscape.com/viewarticle/964783?src=rss