Eyewitness Accounts Cast Doubt on Mammography Guidelines
Recent "compelling evidence" that a "subversion of randomization" occurred in the Canadian National Breast Screening Study (CBCSS) has come to light.
The two trials in the Canadian study, a mammoth undertaking that has informed breast screening policies worldwide, had negative outcomes. Mammography screening arms failed to show a reduction in breast cancer deaths compared to physical examination alone.
Although the negative findings have been unique among eight other major global screening trials, evidence from the CBCSS has been used to justify largely excluding younger women, aged 40 to 49, from mammography screening recommendations, experts say.
Now, for the first time, an eyewitness has testified about repeated mis-randomization in the studies. The subversion was reportedly carried out by nurses who performed clinical breast exams on women before trial entry and, with likely good intentions, steered some of those with palpable breast lumps to the mammography intervention arm.
The alleged mis-randomization could help explain the trials' unexpected results.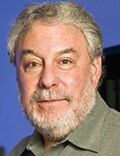 "Mis-randomization of even a few women with advanced breast cancer could markedly affect measured screening efficacy," concluded Martin Yaffee, PhD, of the Sunnybrook Research Institute at the University of Toronto, and colleagues in a commentary published online November 23 in the Journal of Medical Screening. Given the "compelling evidence" of mis-randomization, "the Canadian National Breast Screening Study trials should not influence breast screening policies."
The History of the CBCSS
In the initial study, which enrolled 50,000 healthy patients in the early 1980s, women aged 40 to 49 were randomized to receive mammograms and a clinical breast exam for 5 years or a single clinical breast exam (usual care).
In 1992, investigators reported 38 deaths from breast cancer in the mammography group and 28 in the usual care group — an unexpected result. In 2002, the team subsequently reported 105 and 108 breast cancer deaths in the two groups, respectively — a result that, again, showed no efficacy with screening.
Nonetheless, the Canadian data have been especially influential on screening policies for younger women because they included the lone major trial focusing on women aged 40 to 49, Yaffee told Medscape Medical News.
Given the recent allegations of mis-randomization, breast cancer screening policy in younger women needs to be "revisited," he said.
Yaffee and colleagues emphasized that this is not the first time concerns have surfaced regarding "serious errors" in the trials' design and conduct.
"From the beginning…these trials were plagued by concerns and criticisms regarding the randomization process, poor image quality, flaws in the method of recruitment and other factors," the commentary authors write.
In 1995, the trial sponsor — the National Cancer Institute of Canada — along with the faculty of medicine at the University of Toronto launched an external investigation into possible irregularities with randomization. But the investigators never interviewed field staff who conducted the randomization at study sites, and ultimately concluded that if subversion had occurred, it "would have affected very few individuals."
But an eyewitness account has brought these potential irregularities back into the spotlight. The key eyewitness, a medical radiation technician who worked at a Toronto site, recently testified about her concerns over mis-randomization in the trials.
Several others have come forward as well. A radiologist at a separate screening site in a different city also recently detailed information about serious protocol violations at that site involving study enrollment of women with existent symptoms of breast cancer who were therefore candidates for diagnostic mammography, not screening mammography.
And after Yaffe and colleagues published their essay in late November, the news received national attention in Canada and led two more healthcare workers to come forward with additional, yet-to-be-recorded accounts of mis-randomization, Yaffe said.
However, in an interview with Canadian news outlet CBC, the study's lead investigator, Anthony Miller, MD, of the University of Toronto, defended the study: "We had a great deal of understanding of what could go wrong with randomization and we took a great deal of care to ensure it didn't apply in the National Breast Screening Study."
Nearly 40 Years Later, a Technician Tells Her Story
In 1985, Susan Kinghorn was a 20-year-old medical radiation technician at St. Michael's Hospital in Toronto. Fresh out of a training program, Kinghorn had been hired on a temporary, 3-month contract to cover for the permanent technician's personal leave.
The site was busy, performing 10 to 12 mammograms daily. Some of these screenings were part of the CNBSS, which had started a few years prior and ultimately recruited around 90,000 women — those aged 40 to 49 for the initial trial, followed by women aged 50 to 59 for the second trial.
As a site technologist, Kinghorn worked daily with nurses who were part of the clinical trial protocol, which called for all women to undergo a clinical breast exam or hand-administered check before randomization to screening.
Each day, the site listed the scheduled cases, but Kinghorn noticed something odd. "Nurses in the CNBSS routinely/daily added or took away patients after they had an opportunity to exam[ine] the patient first," she says in a document now published in a study depository.
What she noticed appears to be a violation of randomization, according to the essay authors.
Kinghorn states that "if the patients in fact had any sort of abnormal finding, they were put into the Mammo [screening] arm of the study."
Years later, Kinghorn underwent ethics training as part of working with another breast cancer screening trial and realized how "unethical" the Canadian national mammography trials were in 1985.
Throughout her career, the medical radiation technician "continued to complain to my peers at various times about the study [CNBSS]," but to no avail.
In 2020, Kinghorn came to the attention of the essay authors after virtually attending the Toronto Breast Imaging Conference that March. She heard essay co-author Daniel Kopans, MD, of Harvard Medical School in Boston, talk about the CNBSS and long-standing concerns that the study had questionable findings and suffered from serious errors in design and conduct.
During the presentation, Kinghorn wrote an online sidebar note about her experience with the trial, which another attendee passed along to Kopans.
Her account turned out to be a game changer.
Before Kinghorn, "the evidence for subversion of randomization remained circumstantial for three decades," write the commentary authors, who also include academics from the University of Ottawa, the University of British Columbia, and the University of Alberta.
Yaffe noted that he had previously heard similar accounts from radiologists and technologists. "But it was hearsay," he commented.
The authors say that Kinghorn's testimony is supported by a "very high" first-screen cancer detection rate in the mammography arm at St. Michael's, "much higher than at other sites and 12 times higher than that for the [usual care with clinical breast exam] arm, which had a very low cancer detection rate."
A Potentially Problematic Study Design
The essayists explain how an "open book" method to randomization within the CNBSS may have facilitated the reported inappropriate actions.
"For each trial, a list was created in which each row represented an identifiable pre-randomized allocation to one trial arm. If participants were registered line by line in the order in which they presented at the study site, the trial would have been properly randomized," they write.
The method allowed for possible subversion, as a participant destined for one trial arm could be entered into the other by skipping a row or rows. "Subsequent participants would then be registered in the blank slots and, after the fact, no sign of subversion would exist," they contend.
The fact that women had a clinical breast exam before study enrollment — and thus would have a possible mass identified already — was not part of the study protocol, the essayists note.
"Except at one of the 15 study sites, all women received a clinical breast exam by a trained nurse examiner…before being registered in the CNBSS," they write.
They were trying to do what was best for a person they saw as their patient rather than their study subject.
Dr Martin Yaffee
If the nurses steered certain women into the mammography arms, Yaffee does not believe they were being malevolent or malicious, rather, "they were trying to do what was best for a person they saw as their patient rather than their study subject."
Although the Canadian Task Force on Preventive Health Care defended its guidelines, Yaffee believes the CNBSS trials "led to policies that are dangerous to women."
The Current Guidelines
In its breast cancer screening guidance, the United States Preventive Services Task Force (USPSTF) "recommends" biennial screening mammography for women aged 50 to 74 and assigns the recommendation a B grade, which means screening "has more potential benefits than potential harms."
However, for women aged 40 to 49, screening is not explicitly recommended but is judged to be an "individual" decision and assigned a C grade. "Women who place a higher value on the potential benefit than the potential harms may choose to begin biennial screening between the ages of 40 and 49 years," according to the guidance.
The Canadian Task Force on Preventive Health Care also does not endorse regular screening in younger women. "For women aged 40-49 years, we recommend not routinely screening with mammography," reads the guidance.
That's a big mistake, Yaffee said.
"For women, starting at age 40, there is a very clear benefit from routine mammography screening in reducing their chances of dying of breast or having to be treated for advanced disease," he said, citing recent studies.
It's difficult for younger women to be exempted from the Canadian guidance and get screened, he added.
The new revelations about the CNBSS have inspired Yaffee to pursue change.
"I'm planning on doing what I can to get the Canadian Task Force on Preventive Health to change its recommendations" for women 40 to 49 years old, Yaffee said.
Yaffe reports a collaboration between his institution, Sunnybrook Research Institute, and GE Healthcare on breast tomosynthesis and contrast-enhanced mammography. Yaffe holds shares in Volpara Health Technologies and is the principal of Mammographic Physics Inc, a company that provides consulting on image quality and radiation safety issues in breast cancer imaging. Paula Gordon holds shares in Volpara Health Technologies. Daniel Kopans is an advisor to DART Imaging, which is developing digital breast tomosynthesis devices for China.
J Med Screening. Published online November 23, 2021. Full text
Nick Mulcahy is an award-winning senior journalist for Medscape, specializing in oncology. Email [email protected] and on Twitter: @MulcahyNick.
For more from Medscape Oncology, join us on Twitter and Facebook.
Content Source: https://www.medscape.com/viewarticle/964383?src=rss