Experts Believe it's the responsibility of the PCP To Recommend Flu Vaccines
A new survey from the National Foundation for Infectious Diseases (NFID) shows that despite the recommendation that patients who have chronic illnesses receive annual flu vaccines, only 45% of these patients do get them. People with chronic diseases are at increased risk for serious flu-related complications, including hospitalization and death.
The survey looked at physicians' practices toward flu vaccination and communication between healthcare providers (HCP) and their adult patients with chronic health conditions.
Overall, less than a third of HCPs (31%) said they recommend annual flu vaccination to all of their patients with chronic health conditions. There were some surprising differences between subspecialists. For example, 72% of patients with a heart problem who saw a cardiologist said that physician recommended the flu vaccine. The recommendation rate dropped to 32% of lung patients seeing a pulmonary physician and only 10% of people with diabetes who saw an endocrinologist.
There is quite a large gap between what physicians and patients say about their interactions. Fully 77% of HCPs who recommend annual flu vaccination say they tell patients when they are at higher risk of complications from influenza. Yet only 48% of patients say they have been given such information.
Although it is critically important information for patients to learn, their risk of influenza is often missing from the discussion. For example, patients with heart disease are six times more likely to have a heart attack within 7 days of flu infection. People with diabetes are six times more likely to be hospitalized from flu and three times more likely to die. Similarly, those with asthma or COPD are at a much higher risk of complications.
One problem is that more than half of specialist physicians who do not offer flu vaccinations report that it is because they believe that immunizations are the responsibility of the primary care physician. Yet only 65% of patients with one of these chronic illnesses report seeing their primary care physician at least annually.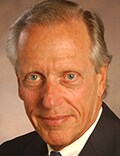 Much of the disparity between the patient's perception of what they were told and the physician's is "how the 'recommendation' is actually made," William Schaffner, MD, NFID's Medical Director and professor of medicine at Vanderbilt University in Nashville, Tennessee told Medscape Medical News. Schaffner offered the following example: At the end of the visit, the doctor might say, "It's that time of the year again — you want to think about getting your flu shot."
"The doctor thinks they've recommended that, but the doctor really has opened the door for you to think about it and leave [yourself] unvaccinated."
Schaffner's alternative? Tell the patient, " 'You'll get your flu vaccine on the way out. Tom or Sally will give it to you.' That's a very different kind of recommendation. And it's a much greater assurance of providing the vaccine."
Another major problem, Schaffner says, is that many specialists "don't think of vaccination as something that's included with their routine care" even though they do direct much of the patient's care. He says physicians should be more "directive" in their care and that immunizations should be better integrated into routine practice.
Jody Lanard, MD, a retired risk communication consultant who spent many years working with the World Health Organization on disease outbreak communications, told Medscape Medical News that this disconnect between physician and patient reports "was really jarring. And it's actionable!"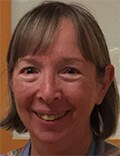 She offered several practical suggestions. For one, she said, "The messaging to the specialists has to be very, very empathic. We know you're already overburdened. And here we're asking you to do something that you think of as somebody else's job." But if your patient gets flu, then your job as the cardiologist or endocrinologist will become more complicated and time-consuming. So getting the patients vaccinated will be a good investment and will make your job easier.
Because of the disparity in patient and physician reports, Lanard suggested implementing a "feedback mechanism where they [the healthcare providers] give out the prescription, and then the office calls [the patient]to see if they've gotten the shot or not. Because that way it will help correct the mismatch between them thinking that they told the patient and the patient not hearing it."
Asked about why there might be a big gap between what physicians report they said and what patients heard, Lanard explained, "Physicians often communicate in [a manner] sort of like a checklist. And the patients are focused on one or two things that are high in their minds. And the physician was mentioning some things that are on a separate topic that are not on a patient's list and it goes right past them."
Lanard recommended brief storytelling instead of checklists. For example: "I've been treating your diabetes for 10 years. During this last flu season, several of my diabetic patients had a really hard time when they caught the flu. So now I'm trying harder to remember to remind you to get your flu shots."
She urged HCPs, "Make it more personal…but it can still be scripted in advance as part of something that [you're] remembering to do during the check." She added that their professional associations may be able to send them suggested language they can adapt.
Finally, Lanard cautioned about vaccine myths. "The word myth is so insulting. It's basically a word that sends the signal that you're an idiot."
She advised specialists to avoid the word "myth," which will make the person defensive. Instead, say something like, "'A lot of people, even some of my own family members, think the flu vaccine gives you the flu…But it doesn't.' And then you go into the reality."
Lanard suggested that specialists implement the follow-up calls and close the feedback loop, saying, "If they did the survey a few years later, I bet that gap would narrow."
Schaffner and Lanard have disclosed no relevant financial relationships.
National Foundation for Infectious Diseases. 2021 Chronic Health Conditions Survey: Gaps Between Healthcare Professionals and Adult Patients
Judy Stone, MD, is an infectious disease specialist and author of Resilience: One Family's Story of Hope and Triumph Over Evil and of Conducting Clinical Research , the essential guide to the topic. You can find her at drjudystone.com or on Twitter @drjudystone .
Content Source: https://www.medscape.com/viewarticle/964258?src=rss