Ex-Nurse to Go to Prison for sex assault of incapacitated Patient
A former nurse was sentenced to 10 years in prison for the sexual assault of an incapacitated woman in the long-term care facility where he worked as a licensed practical nurse.
The sentence, which took into account the vulnerability of the victim, was the maximum allowed according to a deal in which the former nurse pleaded guilty in September to sexual assault and vulnerable adult abuse. He will also be placed on probation for the rest of his life and will have to register as a sex offender.
The crime came to light in December 2018, when the patient, a 29-year-old woman who lived at Hacienda HealthCare, a private, nonprofit, long-term healthcare facility, was found giving birth when staff changed her clothes and bedding. The woman, who had lived at the Phoenix, Arizona, facility since she was 3 years old, is not in a coma but has severe cognitive disabilities resulting from seizures. She does not speak but has some ability to move and can respond to sounds and make facial gestures.
According to a 911 call made by staff members, no one knew she was pregnant until she went into labor. "One of the patients just had a baby, and we had no idea she was pregnant," a nurse told responders on the frantic 911 call.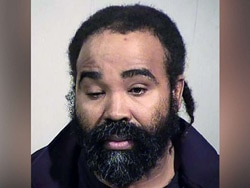 Police tested the DNA of all male employees at the facility and found the baby's DNA matched that of Nathan Sutherland, who was the woman's primary caregiver at the time of the assault. The child, a boy, is being cared for by the woman's mother.
"It's hard to imagine a more vulnerable adult than the victim in this case," said Superior Court Judge Margaret LaBianca when she handed down the sentence, according to the Associated Press
Sutherland, 39, who surrendered his nursing license after his arrest, apologized to his victim at the sentencing, saying, "You didn't deserve to be hurt no matter what was going on in my personal life and the demons I was fighting. I had no right to put you through that."
In a statement to Medscape Medical News, Perry Petrilli, CEO of Hacienda HealthCare, said, "For nearly three years, our team has cooperated in every way possible with law enforcement and prosecutors in the Sutherland case. We are relieved that [Sutherland] will never again torment another innocent human being." He added, "Our thoughts and hearts are with the victim, the victim's family and loved ones. We hope this last chapter of the Sutherland case brings them all greater peace."
In June, the court approved a $15 million settlement between the woman's parents and Phillip Gear, Jr, MD, the doctor who cared for the woman during the 26 years she was a patient at Hacienda Healthcare. Gear died last year, prior to the settlement agreement.
For more news, follow Medscape on Facebook, Twitter, Instagram, and YouTube.
Content Source: https://www.medscape.com/viewarticle/964180?src=rss