AHA Statement on Impact of Major Life Events on Physical Activity
Physical activity levels may decline during major life events and it's important for healthcare professionals to encourage patients to maintain regular physical activity during times of significant changes in their lives, the American Heart Association (AHA) says in a new scientific statement.
With this statement, "We hope healthcare providers, public health workers, and individuals understand that a major life change can lead to decreases in physical activity or increases in sedentary behavior," writing group chair Abbi D. Lane-Cordova, PhD, told theheart.org | Medscape Cardiology.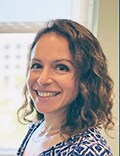 The statement includes "tips for screening for physical activity and talking to people about their activity during these big life events and resources that can be used by healthcare providers to help people achieve healthy levels of physical activity," said Lane-Cordova, assistant professor in exercise science, Arnold School of Public Health, University of South Carolina, Columbia.
The statement was published online today in the journal Circulation.
The AHA Committee on Physical Activity, part of the organization's Council on Lifestyle and Cardiometabolic Health, began discussing this topic back in 2019, Lane-Cordova explained.
"We spoke as a group about how much activity levels can change when something big happens in life, like becoming a parent or retiring. The change in activity behavior (physical activity or sedentary behavior) is important because these activity behaviors can influence heart health," she said.
The group started work on the scientific statement in early 2020 — "and then the pandemic hit, and it seemed more important than ever to create awareness and a resource for people to help improve, or at least maintain, favorable activity behaviors when there's a profound change or event in life," Lane-Cordova said.
Some More Vulnerable Than Others
The writing group examined data on 17 different life events or transitions and found evidence that physical activity levels may decline during nine events:
beginning a new school (elementary, middle, high school, or college); a first job or career change; a marriage or civil union; pregnancy; parenting; retirement; or moving into a long-term care facility.
The authors also identified individuals who may be particularly susceptible to lower levels of physical activity in general and during important life events. They include those with lower levels of education; those who live alone; those who lack access to a safe outdoor space; Black Americans; some members of the LGBTQ+ community; and women who are pregnant and new parents.
They offer practical strategies for healthcare professionals to support routine physical activity levels during major life events and transitions. These include asking simple questions about how life transitions may be changing physical activity patterns and encouraging the use of wearable step trackers to monitor levels and changes.
"It's important to maintain or improve physical activity when major life events happen, which is often a time when exercise is most needed," Lane-Cordova said in a news release.
"Clinicians should express compassion as they ask about life transitions and initiate conversations about physical activity during life events and transitions," the writing group advises.
The group also says its important "to look beyond the healthcare setting and engage organizations, communities, workplaces, faith-based communities and assisted living facilities to promote physical activity."
The statement provides a list of resources for individuals and healthcare professionals, many of which are free and online.
This research had no commercial funding. Members of the writing group have disclosed no relevant financial relationships.
Circulation. Published December 1, 2021. Abstract
For more from theheart.org | Medscape Cardiology, join us on Twitter and Facebook
Content Source: https://www.medscape.com/viewarticle/963970?src=rss