COVID Vaccine Hesitancy Among Caregivers of Children With Cancer
Editor's note: Find the latest COVID-19 news and guidance in Medscape's Coronavirus Resource Center.
Nearly a third of individuals who cared for a childhood cancer survivor (CCS) expressed hesitancy about having that child vaccinated against COVID-19 in a recent survey.
This level of hesitancy was higher than the caregivers expressed regarding self-vaccination or having other children in the family vaccinated.
The findings, published online November 17 Pediatric Blood and Cancer, have implications for educational programs and interventions for improving vaccine uptake, say the authors.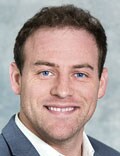 Assessing attitudes toward COVID-19 vaccination is important for CCSs as the vaccination rollout for younger patients continues, because in many cases, survivors of childhood cancer are susceptible to infections. In addition, for many of these patients, immunity is compromised, which might affect vaccine response, senior author Kyle M. Walsh, PhD, of Duke University School of Medicine, Durham, North Carolina, told Medscape Medical News.
As well as answering questions on the survey, the caregivers gave some free-text responses. These suggested that caregivers are "really just concerned with how vaccine might impact their childhood cancer survivor differently than an age-matched child who never had a battle with cancer," commented Walsh, who is director of the Division of Neuro-epidemiology and a senior fellow in the Duke Center for the Study of Aging and Human Development.
"Overall…they were highly informed. They were going to primary research, original vaccine trials, and they were essentially saying, 'Well, you know, we don't yet have long-term follow-up data on potential side effects…and we have essentially no data on how these vaccines perform in a child like mine who had cancer,' " he added.
Those who were hesitant appeared to want longer-term data before they would consider vaccination, he said.
"As we start to think about the public health treatment of all of this, I think it's important for us to remember that public health is very high level, but at the individual level for these families, the things [such as vaccine mandates for school attendance] that are being suggested in some places might not make sense for them," he added. "We need to be cognizant of increased burden on these families who are wanting to wait awhile, based on very legitimate concerns."
This is underscored by the fact that a number of respondents had different vaccination plans for the children without cancer. Thus, a "one-size-fits-all plan is not the most appropriate thing ― a more tailored approach is necessary," he added.
These families may need more than general advice from official bodies. They could be reached by "their oncology care provider and their children's pediatrician and late effects clinic provider ― this points to an opportunity to engage with them," Walsh said.
"Clinicians have a very real opportunity here if they are able to stay up to date and well informed as to information as new vaccine registry studies start to emerge," he noted, although he acknowledged that this is "a challenge ― a moving target."
Details of the Survey Findings
The findings come from a 19-question survey that was completed between February 25 and April 13, 2021.
The survey was sent to caregivers of children with cancer who had completed treatment but could still be receiving surveillance/follow-up care. The survey was conducted as the vaccines started to become available, Walsh explained.
The results show that 21% of respondents were hesitant about being vaccinated themselves and that 29% were hesitant about having their CCS vaccinated ― a rate slightly higher than the 25% reported among the general population in a Kaiser Family Foundation poll conducted around the same time as the current survey.
Among the 130 respondents, vaccine hesitancy was most common among those who had less confidence in the federal government's response to the pandemic. Qualitative free-text responses showed that there was less hesitancy among those who expressed confidence in science, medicine, and vaccination in general, as well as those who were concerned that COVID-19 would pose an extra risk to the CCS.
Responses also show that 51% of caregivers planned to have their child vaccinated, 18% were unsure but were "leaning toward yes," 18% were unsure but were "leaning toward no," and that 11% said they would "definitely not" be vaccinated.
Five CCSs (4%) had already been vaccinated.
Levels of hesitancy regarding vaccination of CCSs were higher than levels regarding self-vaccination. Notably, 12% of caregivers who also had children without cancer living in the household said their vaccination plans for those children differed.
Those who expressed confidence in the federal government's response were sixfold more likely to say they were willing to be vaccinated themselves (P < .001) and were threefold more likely to say they were willing to have their CCS vaccinated (P = .011), the authors report.
Furthermore, caregivers who said they obtained information on COVID-19 from cancer care professionals were significantly more likely to indicate that they would be vaccinated themselves (odds ratio [OR], 26.77) and would have their CCS vacinated (OR = 7.88).
"Associations between vaccine acceptability, income, and confidence in governmental responses to the COVID-19 pandemic have clear relevance as the COVID-19 vaccine rollout continues," the authors conclude.
"Educational programs and interventions may be required to reach optimal levels of vaccine uptake in this hesitant population, and such targeted outreach could be more effective when delivered by non-governmental organizations," they suggest.
In comments to Medscape Medical News, Walsh noted that "about half of our cohort of families had a child enrolled on a therapeutic clinical trial for their cancer care, so we wondered if their perspective might be a little different…because they had already participated in an experimental drug therapy [trial] for their cancer care."
Although more than 40% of the survey respondents said their child's cancer treatment was part of a clinical trial, they also said that that did not play a role in their consideration of a COVID-19 vaccine.
Of note, a study recently published in the European Journal of Oncology shows that although most children with cancer who were infected with SARS-CoV-2 had asymptomatic or mild disease, 37% were hospitalized for COVID-19 symptoms, 11% required intensive care unit admission, and 3% died from infection.
The study was supported by Alex's Lemonade Stand Foundation, the National Institutes of Health, and the Children's Health and Discovery Initiative of Translating Duke Health. The authors have disclosed no relevant financial relationships. Walsh reported that after this work was completed, he received research funding from Moderna for non-COVID-related vaccine research.
Pediatric Blood Cancer. Published online November 17, 2021. Abstract
Sharon Worcester is an award-winning medical journalist at MDedge News, part of the Medscape Professional Network.
For more news, follow Medscape on Facebook, Twitter, Instagram, and YouTube.