Most Families Doubt Docs' Prognosis in Severe Brain Injury
Almost two thirds of families of patients with severe acute brain injury either don't understand, or don't believe, their physician's prognosis of the likelihood of full recovery for their loved one, new research shows.
In a cross-sectional study of 193 patients with stroke or traumatic brain injury (TBI) or hypoxic ischemic encephalopathy after cardiac arrest, investigators found "prognosis discordance" occurred in 61% of cases. Discordance was more common in families of minoritized racial groups and in cases involving patients' adult children and siblings.
These findings, investigators note, have the potential to significantly affect a family's ability to make time-critical decisions in the immediate aftermath of a serious brain injury and have a profound impact on a patient's quality of life.
"I think it is crucial for providers of patients with brain injury to be aware of these factors, so we can better align with surrogate decision-makers and support them through the process," lead researcher Whitney Kiker, MD, a fellow in pulmonary and critical care at University of Washington School of Medicine in Seattle, told Medscape Medical News.
The study was published online today in JAMA Network Open.
One Chance to Get it Right
Earlier studies have documented similar rates of discordance among families of critically ill patients and among patients with chronic health conditions.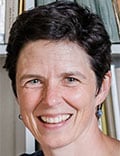 However, outcomes of patients with severe acute brain injury (SABI) can present different concerns and challenges from those explored previously, said study co-investigator Claire J. Creutzfeldt, MD, neurologist and associate professor of neurology at UW School of Medicine, Cambia Palliative Care Center of Excellence, and Harborview Medical Center.
Patients with SABI aren't able to participate in decision-making. Discussions often focus more on quality of life than survival, with a prognosis that may be unclear for days after the initial neurologic injury, yet decisions in the immediate aftermath are time-sensitive.
"We often only get one opportunity to get a life-changing conversation right," Creutzfeldt told Medscape Medical News. "We have a short period of time to build trust with families, to help them grasp this new reality so that they can try and make decisions on the patient's behalf."
Prognosis discordance in families with severe acute brain injury has not been widely studied, prompting the investigators to conduct the current research.
The investigators surveyed the families, nurses, and physicians of 193 patients with SABI. Physicians and families were asked to rate the patient's chances of recovery to independence and physicians and nurses were asked how well the family understood the prognosis.
In addition, families were asked to predict the physician's rating for recovery chances and if those predictions were different, to explain why. They were also asked how much they trusted the medical information they had received.
Effective Communication is Key
Of the 61% of families whose outcome predictions differed from physicians, 84% offered a more optimistic recovery prognosis. In 46% of cases, prognosis discordance was due to misunderstanding and in 54% it was attributed to optimistic belief differences based on such things as religious faith, belief in a patient's inner strength, or uncertainty of a long-term recovery so soon after neurologic injury.
Odds of prognosis discordance were significantly higher for families from minoritized racial groups (adjusted odds ratio [aOR], 3.14; P = .006), adult children (aOR, 2.43; P = .03), and siblings (aOR, 4.93; P = .02).
The results clearly show that a range of communication strategies is needed, Creutzfeldt said. They also show responses to misunderstandings and belief differences aren't interchangeable.
"If a family member has a belief difference, then me providing more information isn't going to change that," she said. "We need to acknowledge that patients and families are getting their information from a variety of other sources that are not us and may not even be medical."
This has become especially evident over the course of the pandemic, when medical misinformation has become so pervasive.
"These past 2 years have shown us that communication between the medical system and patients and families is complicated and requires huge communication efforts on both sides," she said.
That's a message that is not only affecting communication in practice, but also in training, Creutzfeldt added.
"Our training has already evolved to include more communication skills that can help you communicate more effectively," she said, even when patient loads don't allow extra time. "Communication is a fundamental part of our job. If we can't do that, we can't really practice medicine."
A Critical Role for Nurses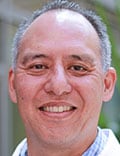 Commenting on the findings for Medscape Medical News, Christopher C. Giza, MD, a fellow of the American Academy of Neurology and professor of pediatric neurology and neurosurgery at UCLA in Los Angeles, said the findings offer a number of starting places for improving communication between families and physicians.
He said it was noteworthy that nurses were significantly more likely than physicians to accurately identify family misunderstanding (OR, 2.06; P = .03), whereas physicians were significantly more likely to label family misunderstanding as optimistic belief difference (OR, 2.32; P = .03).
"From this study, it suggests [that] inclusion of bedside nurses in both understanding the family's perceptions but also perhaps in the actual decision-making process may help," Giza said.
Also important is the high discordance among families of minoritized racial groups, which Giza said points to a need for "studies to examine health literacy, level of education, socioeconomic status, along with race. This may help determine the actual drivers of increased prognosis discordance in minority families."
The study was funded by the National Institute of Neurological Disorders and Stroke; the National Institutes of Health; the National Heart, Lung, and Blood Institute; and the Swiss National Science Foundation. Creutzfeldt reported grants from the National Institutes of Neurological Disorders and Stroke. Kiker and Giza have disclosed no relevant financial relationships. Other disclosures are included with the original article.
JAMA Netw Open. Published online October 21, 2021. Full text
For more Medscape Neurology news, join us on Facebook and Twitter
Content Source: https://www.medscape.com/viewarticle/961375?src=rss