Global Guidelines for Managing Hypo- and Hyperparathyroidism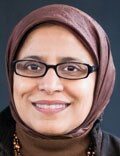 A large international team of experts has developed two comprehensive guidelines for diagnosing, evaluating, and managing hypoparathyroidism and hyperparathyroidism, which replace guidelines issued 5 and 7 years ago.
Aliya A. Khan, MD, presented an overview of the hypoparathyroidism guidelines and John P. Bilezikian, MD, presented key aspects of the hyperparathyroidism guidelines at the American Society of Bone and Mineral Research (ASBMR) 2021 Annual Meeting.
The guidelines will be published as 17 articles in two issues of the society's Journal of Bone and Mineral Research in 2022 — one on hypoparathyroidism and the other on hyperparathyroidism.
The work represents an "unprecedented effort" by more than 100 experts from 16 countries (United States, Canada, Australia, Brazil, China, Denmark, France, Germany, India, Italy, Israel, Lebanon, Singapore, Spain, Sweden, and the United Kingdom), Bilezikian told Medscape Medical News in an interview.
More than 100 international and national endocrine and osteoporosis organizations, societies, and patient advocacy groups from more than 50 countries have expressed interest in endorsing the guidelines.
Management of Hypoparathyroidism
The new guidelines on hypoparathyroidism replace the guidelines issued in 2016 that were developed at the First International Conference on the Management of Hypoparathyroidism, Khan, from McMaster University in Hamilton, Ontario, Canada, told Medscape Medical News in an email.
There was a need for new hypoparathyroidism guidelines, she explained, because of the better understanding of associated complications, how to predict who will develop hypoparathyroidism postoperatively (and how to prevent this), how and when to investigate a genetic cause further, when to consider parathyroid hormone (PTH) replacement therapy (and the benefits of the various molecules available today as well as those being evaluated in clinical research), and how to diagnose and manage hypoparathyroidism during pregnancy and lactation.
The experts in hypoparathyroidism were divided into four task forces that covered epidemiology and financial burden, etiology and pathophysiology, genetics and diagnosis, and patient evaluation and management.
The guidelines, developed over the past 18 months, provide detailed evidence-based graded (strong to weak) as well as ungraded (current practice) recommendations.
Summarizing a few key takeaways, Khan noted the guidelines recommend that clinicians treating patients with hypoparathyroidism should:
Diagnose hypoparathyroidism if serum calcium corrected for albumin is low in the presence of a low or inappropriately normal PTH confirmed on two occasions 2 weeks apart (which may be supported by other specified abnormalities).

Determine the cause for the hypoparathyroidism (which includes postsurgery, genetic variant, autoimmune, radiation, or idiopathic causes).

Evaluate target organ damage.

Try to achieve treatment goals and minimize risks for long-term complications.

Consider PTH replacement therapy if patients have inadequate control, with symptoms of hypocalcemia or hypercalcemia, high phosphate, kidney disease, or high urine calcium, or poor quality of life.
The guideline strongly recommends using PTH measurements after total thyroidectomy to try to predict which patients will develop permanent postsurgical hypoparathyroidism.
It provides a clinical approach for establishing the genetic etiology of hypoparathyroidism.
A meta-analysis of 81 studies identified that the most common symptoms/complications of chronic hypoparathyroidism were, in descending order, cataract (24%), infection (18%), nephrolithiasis, renal insufficiency, seizures, depression, ischemic heart disease, and arrhythmias.
Based on the best available evidence, the guideline advises that "clinicians need to carefully determine why a patient has hypoparathyroidism and develop an individualized treatment plan with conventional therapy consisting of calcium, active vitamin D, hydrochlorothiazide, and plain vitamin D," Khan continued.
"If a patient has poorly controlled hypoparathyroidism with many symptoms or is not doing well, then clinicians must consider PTH replacement therapy, since this will replace the missing hormone, lower the urine calcium losses, bring the serum calcium back up to the normal reference range, and lower phosphate (which appears to be associated with kidney calcification and may also contribute to basal ganglia calcification and calcium deposits in the eye)," she noted.
The guideline also discusses the optimal way to monitor and treat patients during pregnancy, delivery, and breastfeeding to optimize outcomes for mother and baby. The key points are closer patient monitoring with normalization of calcium, urine calcium, phosphate, and vitamin D.
Management of Primary Hyperparathyroidism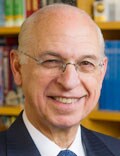 There was a need to update the previous 2014 guidelines developed at the Fourth International Workshop on the Management of Primary Hyperparathyroidism because, among other things, recent studies have provided new evidence about the different clinical phenotypes of primary hyperparathyroidism and ways the disease affects the skeleton and kidneys, Bilezikian, from the College of Physicians and Surgeons, Columbia University, New York City, explained.
The experts in hyperparathyroidism were divided into four task forces that covered epidemiology, pathophysiology and genetics; classical and nonclassical disease manifestations; surgical aspects; and patient evaluation and management.
As part of these topics, the experts reviewed biochemical, skeletal, and renal findings, nonclassical features (such as neurocognitive complaints), nutritional and pharmacologic approaches, and disease course with or without surgical or medical intervention.
They made recommendations for diagnosis of hypercalcemic and normocalcemic phenotypes, differential diagnosis, evaluation of the skeleton and the kidney, indications for surgery, role of parathyroid imaging, indications for pharmacologic intervention, and monitoring.
"Consider the way this disease has appeared to change in the last 50 years," said Bilezikian. In the 1940s, 50s, and 60s, patients with hyperparathyroidism were really sick and had severe bone disease and kidney disease. Then in the 70s, 80s, and 90s, the disease was more often discovered because of a screening test; high serum calcium was a hallmark of finding asymptomatic hyperparathyroidism.
In recent years, hyperparathyroidism is often discovered incidentally, when examining the skeleton or kidneys, he continued.
Primary hyperparathyroidism can now be subdivided into three types: patients who have target organ (kidney, bone) involvement, patients who don't have this, and patients who have normocalcemic primary hyperparathyroidism.
The guideline discusses new medications that have become available for hyperparathyroidism, as well as surgery (the only cure), including how preoperative imaging can identify the overactive parathyroid gland, and the guidelines go into detail about how to monitor a patient and why a clinician would or would not recommend surgery, Bilezikian explained.
In the end, treatment is tailored to the individual.
Last, the guideline identifies eight areas where more research is needed.
The guidelines were funded by unrestricted educational grants from Amolyt, Ascendis, Calcilytix, and Takeda. Khan has reported participating on advisory boards for Alexion, Amgen, Amolyt, and Takeda, being a consultant for Amgen, receiving grants from Alexion, Amgen, Takeda, and Ascendis, being an investigator for Alexion, Amgen, Takeda, Ascendis, and Chugai, and being a speaker for Alexion, Amgen, Takeda, and Ultragenyx. Bilezikian has reported no relevant financial relationships.
ASBMR 2021 Annual Meeting. Presented October 3, 2021.
For more diabetes and endocrinology news, follow us on Twitter and Facebook.
Content Source: https://www.medscape.com/viewarticle/961125?src=rss